Achieve beautiful, functional flooring while saving valuable time and effort with our easy-to-clean epoxy garage floor coating solutions.
Enhance and protect your garage flooring with our high-quality epoxy garage floor coatings. 
Using premium epoxy floor coatings, we transform your basement into a functional, aesthetic space. 
Patio and Walkway Coatings
With expertise in installing polyaspartic floor coating, we effectively upgrade your outdoor living areas. 
Commercial and Industrial Coatings
Ensure the longevity and safety of your commercial or industrial space with our quality polyaspartic garage floor coatings. 
Maintain 100% concrete surface protection through our exceptional polyaspartic coating services.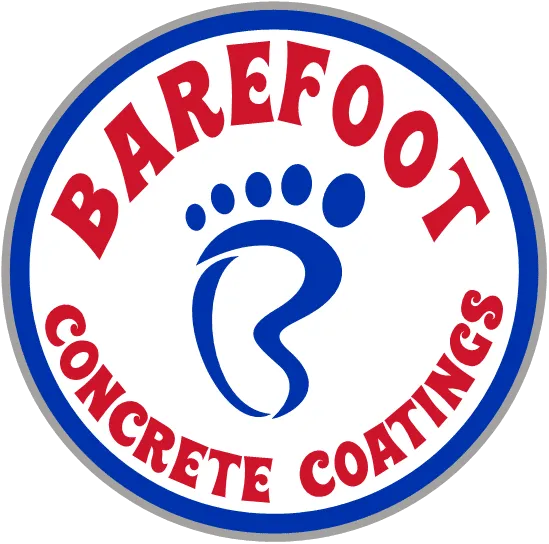 Get your concrete surfaces transformed with our reliable services at Barefoot Concrete Coatings. Whether it's your garage, basement, patio, or walkway, our expert team is here to provide exceptional floor coating solutions. Through the use of premium-quality epoxy floor coatings, we enhance your space's beauty, durability, and functionality and deliver stunning results that exceed your expectations. 
Why Choose Our Epoxy Garage Floor Coating Solutions
At Barefoot Concrete Coatings, we take pride in offering cutting-edge floor coating solutions that redefine your living and working space. Here's why our epoxy coating is the best choice for your floor enhancement needs:
Our epoxy floor coating solutions provide remarkable durability and long-lasting performance. Their strong protective layer allows your floors to withstand heavy foot traffic, impacts, and wear over time, ensuring that your investment remains resilient for years to come. 
Enhanced Value and Appeal
By choosing our epoxy floor coatings, you're not just enhancing the functionality of your floors, but also their aesthetic appeal. With a variety of colors, styles, and finishes, you can transform your space into a visually pleasing environment that adds value to your property.
Effortless Upkeep and Cleaning
With their smooth and sealed surfaces, cleaning your epoxy floors becomes a breeze. Regular sweeping and occasional mopping are all it takes to keep them free from dirt, spills, and stains. This simplicity in upkeep translates to more time spent enjoying your space and focusing on what matters most. 
Resistance to Impact and Chemicals
Whether in a residential or commercial setting, our coatings act as a protective barrier that prevents damage from heavy objects, dropped tools, and potentially harmful chemicals. This durability ensures the longevity of your floors, even in the most demanding environments. 
What Our Clients Say About Our Workmanship
Frequently Asked Questions
1. What is epoxy coating, and why is it beneficial?
Epoxy coating is a protective layer applied to concrete surfaces. They offer enhanced appearance, durability, and functionality. Epoxy coatings, such as those epoxy for garage floors, also provide benefits such as increased resistance to chemicals, stains, and wear, along with improved aesthetics and easy maintenance. 
2. How long does the epoxy coating process typically take?
The duration of the epoxy coating process varies based on factors like the surface area, condition, and the type of coating to be applied. Generally, it can take a few days, including surface preparation, coating application, and curing time. 
3. Can epoxy coatings be applied to indoor surfaces?
Yes, our premium epoxy coatings are suitable for indoor surfaces and can be applied to areas such as garages, basements, and living areas, both for residential and commercial spaces.
4. How do I maintain and clean concrete coatings?
Maintaining and cleaning concrete coatings is relatively easy. Regular sweeping and occasional mopping with a mild detergent and water solution are usually sufficient. Avoid using abrasive cleaners or tools that can damage the coating. Refer to the manufacturer's guidelines for specific care instructions. 
5. Can epoxy coatings be applied over existing coatings or sealants?
In many cases, our concrete coatings, such as our epoxy garage floor coatings, can be applied over existing coatings or sealants. However, proper surface preparation and evaluation are necessary to ensure adhesion and compatibility. 
6. Is epoxy coating a suitable option for cracked or damaged concrete?
Yes, floor coatings, including those used in an epoxy garage floor, can be a suitable option for cracked or damaged concrete. It also helps conceal minor cracks and imperfections, providing a smoother, more appealing surface. However, severe damage may require repairs before application. 
7. How long can I expect concrete coatings to last?
8. Is it possible to customize the color and design of coatings?
Yes, our coating solutions can be customized in terms of color and design. There are various options available, including a wide range of colors, patterns, textures, and finishes. This allows for personalized customization to match specific preferences and design requirements.
9. Can epoxy coatings be applied in extreme weather conditions?
Extreme weather conditions can affect the application and performance of concrete coatings. Factors such as temperature, humidity, and moisture levels impact curing and adhesion. Consult professionals to assess weather conditions and receive appropriate application recommendations. 
10. Do I need to prepare my concrete surfaces before applying the coatings?
Yes, proper surface preparation is essential before applying concrete coatings. This typically involves thorough cleaning, crack repairs, and ensuring a dry and contaminant-free surface. Surface preparation ensures optimal adhesion and longevity of the concrete coating. 
11. Are there any limitations or restrictions on using concrete coatings?
While concrete coatings offer benefits, there may be limitations depending on the product and application. Consider factors such as temperature limitations, chemical resistance, UV stability, and recommended usage conditions. Consult professionals to determine the most suitable options for your needs. 
12. Do concrete coatings require any special maintenance over time?
Concrete coatings, such as epoxy garage flooring, generally require minimal maintenance. However, periodic resealing or applying a topcoat may be recommended for long-term performance and protection. Specific maintenance requirements may vary, so it's advisable to follow manufacturer guidelines and seek professional advice.